Event
ON VIEW: Ushikubi Tsumugi — The Untouched Silk of Hakusan
Kaan Hancer
2 MINUTE READ
The distinguished kimono silk of Nishiyama Silk, known as Ushikubi Tsumugi, was a feature exhibition from December 2019 through March 2020 at The Ishikawa Prefectural Museum of Traditional Arts and Crafts in Kanazawa City, Japan. The museum preserves and maintains traditional skills while connecting them to modern-day life.
The exhibition showcased their traditionally made 'pongee' silk with demonstrations of its distinct and sustainable character. The source of its distinct qualities is the thread itself: a breathable and naturally elastic fiber with formidable strength, created by being spun directly from large, twined cocoons. The presentation shared anecdotes, teaching that the silk caught on a nail would not tear, but pull the nail out: earning the nickname, Kuginuki-tsumugi (nail-pulling silk).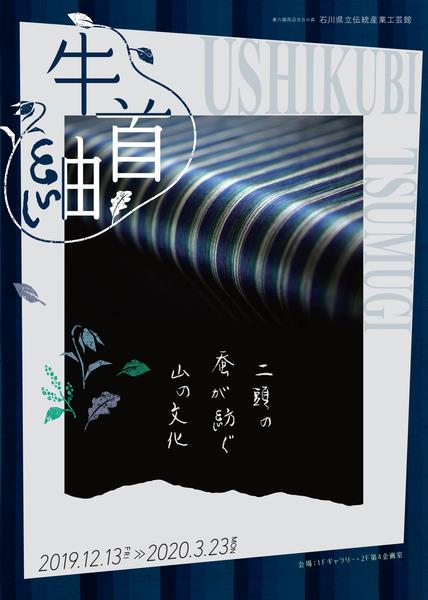 Besides its strength, by nature the cloth is visually appealing with its uniquely random texture. This was shown through many examples on display—some 100 items from traditional kimono to obi sashes and other accessories. In addition, there was a presentation of their contemporary pieces from the Claude x Nishiyama Silk Scarves Collection.
The museum exhibits all of the 36 Kōgei crafts designated in Ishikawa Prefecture, and their permanent exhibition collection is categorized into groups such as clothes, food, houses, praying, and festivals. Here, visitors can explore the traditional regional skills developed over the centuries and their roles in local culture and everyday life.
Throughout the year, various special exhibitions like the one we saw focus not only on the craft traditions but also on craft innovations. This highlights the importance and significance of museums in Japan to raise awareness of the craft world of today. One that is progressive, active, and engrained: especially in Kanazawa, where crafts have thrived for hundreds of years.
The museum shop hosts a stage for regular live demonstrations from local artisans, some of whom are also exhibited in the permanent collection. Here, visitors can interact with the creators themselves, witness the sophisticated processes, and through conversation, absorb the spirit and undying dedication to their craft.
For those who missed the featured exhibition Ushikubi Tsumugi, the permanent exhibition will not disappoint. Discover the inspiring atmosphere of Nishiyama Silk, delve into the kimono world's legacy throughout the year, and explore more designated crafts on display.
Regular Hours:
9:00 to 17:00
Closed on Thursdays
Address:
Ishikawa Traditional Industrial Arts Museum
1-1 Kenroku-machi, Kanazawa-shi, Ishikawa-ken
920-0936, Japan
Tel: 076-262-2020
Website