Journal
The Art of Scarf Wearing
Kaan Hancer
1 MINUTE READ
So many 'how-to' videos exist on the internet on just about any topic you can imagine. How, we wondered, can we make ours stand out? Drawing on our face-to-face experiences with our customers, we created our own unique tutorials that aim to be both personal and easy to follow.
Many of our customers are interested in the 'art of wearing' our scarves. To address their questions and provide insight into Claude's inspiration behind each design and how each scarf was envisioned on the wearer, we now have simple and clear visuals that can be easily followed.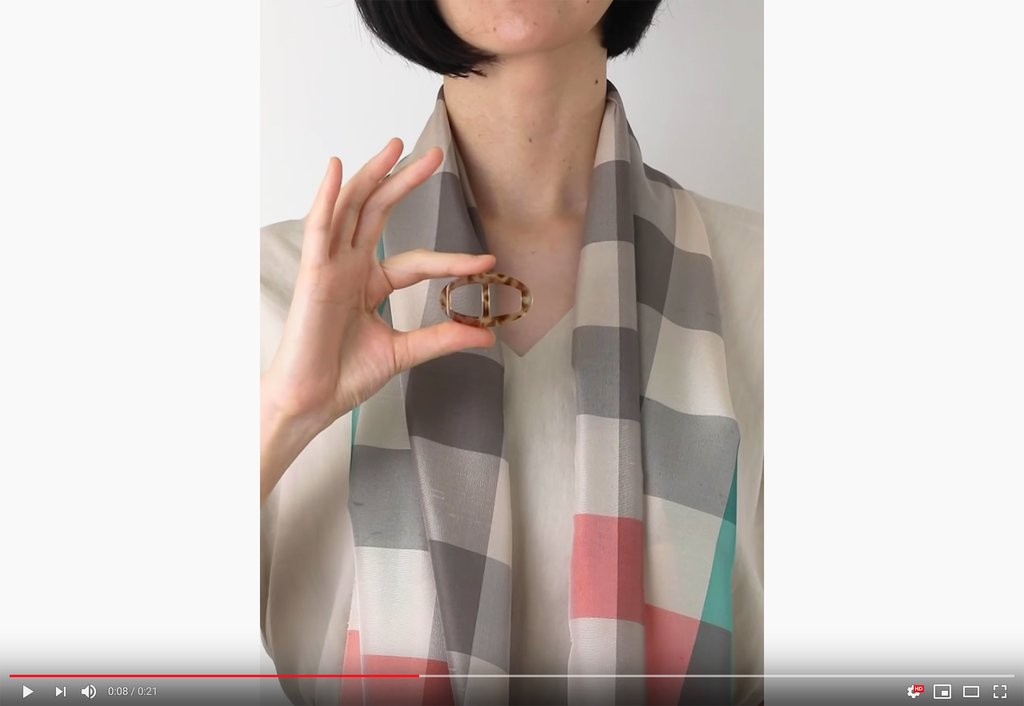 Now on Claude's YouTube channel you can find our first series highlighting ways to wear our silk scarves –– try a 'weave knot' with a long scarf, or mixing a bandana with one of our "Buckle" scarf rings. Be sure to subscribe to our channel for updates and a plethora of creative and fun ways to wear our scarves.
Visit our channel for more short, simple and inspired ideas to try yourself.