Press
"New Traditional Japanese Design"
Kaan Hancer
2 MINUTE READ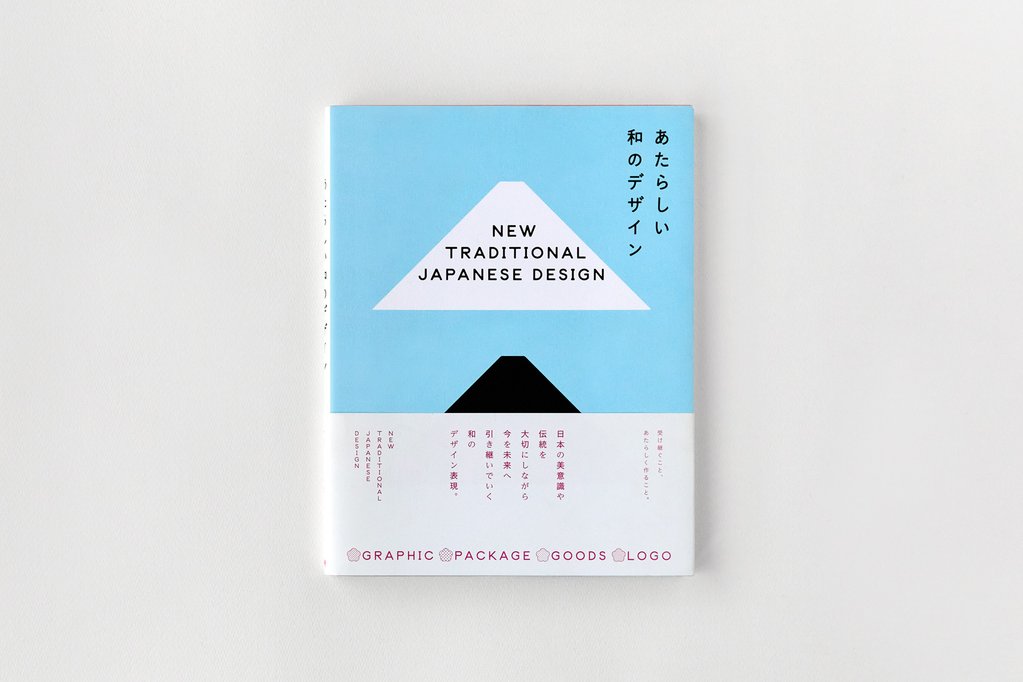 Publisher BNN who is based in Shibuya, Tokyo prints books relating to design, digital media and craft. Claude's "kin-maki-e" paper products have been featured within their 176 page book entitled "New Traditional Japanese Design" – a visual collection of graphic design that conjures feelings of nostalgic Japan and its traditions, but with modern viewpoint.
What is 'New Traditional Japanese Design' anyway? This sounds like an oxymoron.
True. However, it's fitting that BNN choose to feature Claude's classic bookmarks and butterfly gift tags embellished with the Japanese "kin-maki-e" craft technique to represent this new traditional design approach. In this particular series, Claude incorporates modern graphics mixed with traditional Japanese motifs such as a "kiku" (Chrysanthemum) pattern, which represents longevity and rejuvenation, a metaphor dating back hundreds of years. These patterns are then contrasted with a contemporary and vibrant palette associated more closely with pop art or graffiti.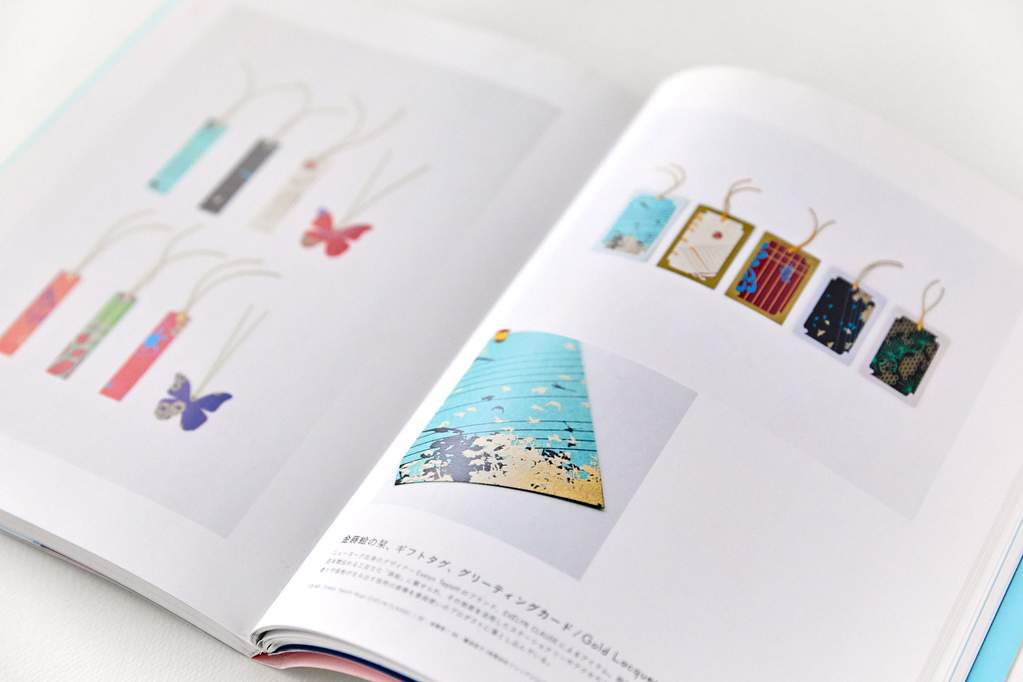 "My impulse to incorporate a traditional motif is purely for its beauty, the thought of a tribute to the past or to tradition is just a result of this choice" says Claude's founder and designer. "The graphics themselves should be pleasing to the eyes evoking a few feelings at once … first we get a jolt of beaming color that strikes an emotional reflex, then we notice a slick and modern surface, and finally, we pause to analyze the motif … The design serves both to delight and challenge us."
There is an undeniable charm of the influence of the past, mixed with the added intrigue—of the contemporary. Clearly this is not just a trend but a mainstay of the arts—reinterpretation, or rehashing, is an essential part of the creative process.
One of the interesting aspects that Claude brings to the design is her status as an outsider, especially from a cultural perspective. Of the hundreds of Japanese studios and designers featured in this publication, Claude is the lone 'non-Japanese' creator represented. We wondered how Claude felt about this. Her reply: "Why not? Then, I thought, what an amazing opportunity, since non-Japanese designers based in Japan are rarely represented in the media. Although it's true this is starting to change. There are many artists and designers who have lived here for decades contributing to the creative arena, and conversely, Japan's creators are more a part of the global stage, now more than ever –– we are not as separated as we think."
Explore Claude's latest bookmarks and gift tags.